January 2018
Over the Christmas period 19 new Crossrail DOO CCTV systems went live
Fri 19th January, 2018
---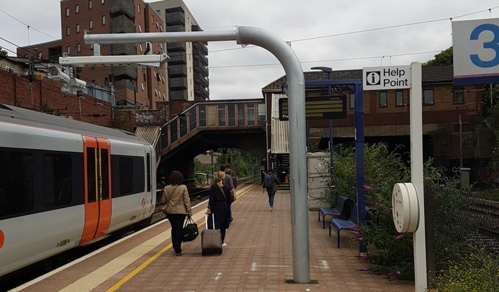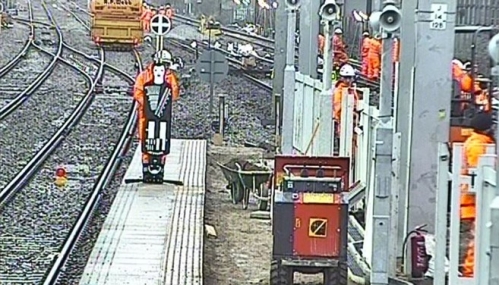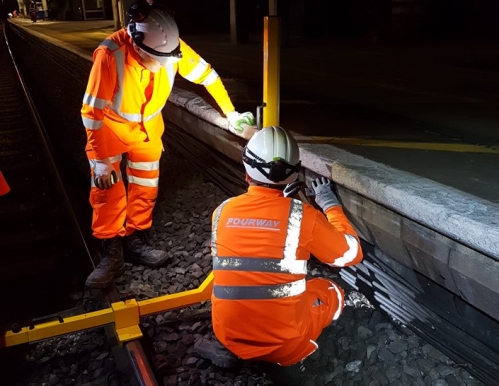 19 new DOO CCTV platforms were commissioned at stations on the Great Western Route over the Christmas period. The systems were set up to operate with the new Elizabeth Line trains which are currently in trial running.

The work formed part of the wider Crossrail West programme of remodelling 13 Network Rail stations.

Fourway had previously carried out the design of the new DOO CCTV system using a 3D modelling environment to collaborate with architects, civil and track designers involved in the Programme. The design factored signal sighting, mitigation of sunlight, fixing structures such as canopies and clashes with signage.

The 3D model generated virtual camera views which were used to validate coverage against the bench mark images. To save time a series of colour coded studs were pre-installed in the platform to mark out the camera coverage zones. This significantly increased the productivity of the commissioning teams setting up the correct camera views. The overall process also reduced reliance on the need for test trains.

Camera set up was validated through Rotakin tests carried out to produce bench mark images. This was done for both day and night to verify consistency at differing light levels.

Another critical feature of commissioning was validating the radiating antenna installed under the platform nosing. The system had a very narrow band of tolerance placing a high degree of accuracy on the bracket and antenna installation. Using the 3D model allowed us to rotate platform co-ordinates according to the track cant. We were able to optimise positional data relative to the track geometry and ultimately provide a set of X and Y axis measurements that could be transposed to each location on site. We also carried out track gauging to demonstrate rolling stock clearances had been maintained within standards.

Using the 3D model also enabled us to pre-make and assemble off site all the antenna bracket families so that a specific kit was produced for each location.

Finally we tested the track to train signal propagation via a Promax TV Explorer which demodulated the signal according to the standard for both Analog and digital signals.