WELCOME TO FOURWAY

Employing around 100 people, we specialise in telecommunications, building services and systems infrastructure. We predominantly operate in the UK rail industry but also serve other transport sectors such as airports and roads.
We provide design and other professional services through a consulting engineering division and turnkey projects through a construction division.
---
Delivering excellence for transport infrastructure
---
ARTICLES
Mon 16th August, 2021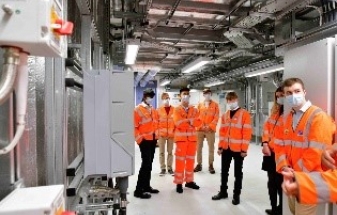 On the 29th of July we welcomed seven Year 12 A-level students from Bedford School, Portsmouth Grammar School, Salesian School and Uppingham School to an engineering taster day organised by Fourway and partner host Costain-Skanska JV.
---
Tue 3rd March, 2020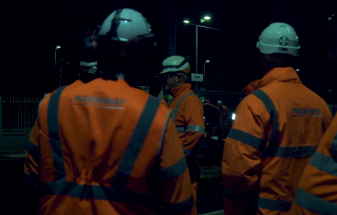 We are pleased to announce we have completed 1.5 million hours of work without reporting a RIDDOR accident or occurrence.
---
LATEST CASE STUDIES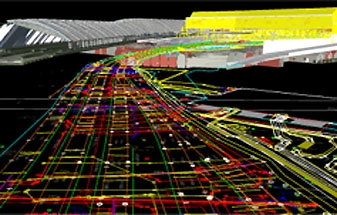 Fourway partnered with Amey to develop a comprehensive picture of existing asset information to support the Capacity Enhancement Programme. Rather than the two organisations retaining their corporate identities to form a rigid, hierarchical relationship we created a single collaborative project organisation. Whilst the bid responsibilities
---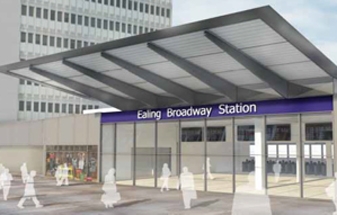 Fourway is providing GRIP 5 engineering for Crossrail West. Appointed by Taylor Woodrow for MEP, SISS and E&P our design team is co-located in a central office forming a collaboration with the construction team, NR engineers, the civil engineering consultant and architect.
---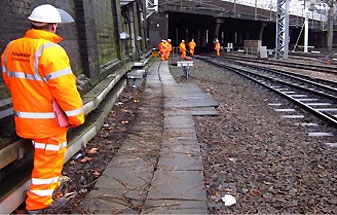 Engaged by Network Rail, Fourway were commissioned to support the feasibility stage of HS2 integration at Euston. Our work considered the impact of various development schemes upon the Station SISS systems and line of route ops telecomms.
---
View All Case Studies >

Our Consulting Engineering division provides professional services for telecommunications, building services and railway systems.
Find Out More >
---

Through our construction division we contract with end clients and large civil or M&E contractors to deliver packages of building services, telecommunications and other systems infrastructure across the UK overground and underground rail networks.
Find Out More >
---

We believe we offer a very attractive working environment with opportunities in the UK's largest and most exciting transportation projects. There are no barriers to progressing within the company and an outstanding commitment to staff development. We offer competitive salaries and benefits packages.
Find Out More >
---