OVERVIEW
Through our construction division we contract with end-clients and large civil or M&E contractors to deliver packages of building services, telecommunications and other systems infrastructure across the UK overground and underground rail networks.
We work in complex, heavy construction environments where the operational railway and travelling public come first every time. This drives our focus on planning, recruiting, training and project management. Our approach is to provide an engineering led, collaborative service. We strive to understand our client's challenges and how we can best work for this common goal.
Many of our projects involve track access and possessions where communication and planning are crucial. Our planners work with our client's team to ensure we have fully integrated work flows.
At the heart of our thinking is the safety of individuals and the impact of our work on the operational railway. For this reason we embed safety at every level.
Constructing off-site improves quality, efficiency and reduces risk. We always look for opportunities to pre-build.
Read about our pre-build capability >
STAKE Programme - Telecommunications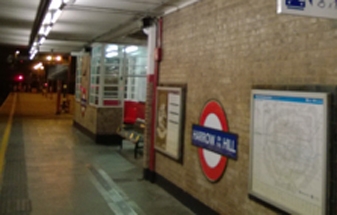 Fourway are a STAKE contractor. This is a 5 year framework for the refurbishment of 70 underground stations. We provide both design and construction services direct to London Underground across a broad range of station assets and systems.
---
Solum Regeneration - Guildford station area redevelopment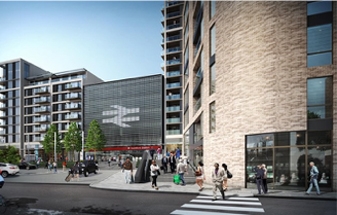 Established in July 2008, Solum regeneration is a partnership between Network Rail and Kier Property formed to attract private investment into the rail network. To support the overall viability assessments Fourway were engaged by Network Rail to identify all cabled infrastructure in the targeted development areas.
---
Silwood Sidings - LV, Lighting and SISS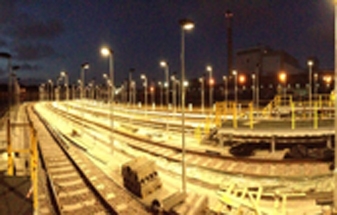 Fourway delivered LV supplies, depot lighting and SISS systems in partnership with T Clarke for this important project. The works increased the capability of the Silwood Sidings site in South East London as an operational railway facility for the stabling of ten 5-car train units.
---
Gravesend Station Remodelling - Telecommunications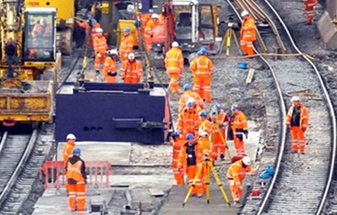 Fourway delivered the telecommunication to the Gravesend Station Remodelling Project. Forming a key partner for the 15-day Christmas blockade we delivered critical modifications across a range of SISS and ops telecomms asset groups.
---