SITE CAPABILITY
We have built a trusted, multi-skilled site workforce over many years. Dedication and ownership of the task in hand along with a team spirit are fundamental requirements. This fosters the highest levels of safety, quality and efficiency. See Health and Safety >
All site operatives are rigorously checked through our system of training and competence assessment. Installation progress and quality is closely monitored by site management.
Operatives also receive regular briefings and inductions to ensure they have a clear understanding of the methods, tools & materials they are to use in order to safely deliver a first class installation. Individuals are encouraged to give feedback either directly to their manager or through our lessons learned process. Project managers run regular team building and social events to ensure site staff feel integrated in the wider team.
Sites are regularly inspected by our HSQE professionals to ensure there is constant independent monitoring.
Our staff gain the specific training and skills required for all the different environments of the railway. These include: heavy construction such as tunnelling and station new-builds; live operational track environments from high-speed to metro; deep tube track and tunnels; lift and escalator machine rooms; switch rooms and high voltage substations; signalling equipment rooms and relay rooms; communications equipment rooms and telephone exchanges; depots and train stabling; station control rooms, line control rooms and signal boxes. We also work in and off rolling stock and works trains. We plan work in possessions, blockades and engineering hours. We organise protection and isolations. Our sites vary from city centres to rural outposts.
STAKE Programme - Telecommunications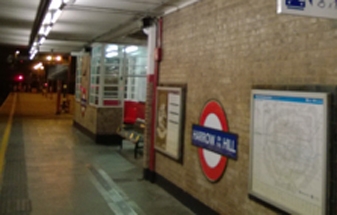 Fourway are a STAKE contractor. This is a 5 year framework for the refurbishment of 70 underground stations. We provide both design and construction services direct to London Underground across a broad range of station assets and systems.
---
Solum Regeneration - Guildford station area redevelopment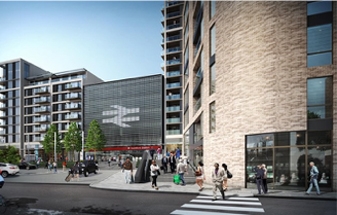 Established in July 2008, Solum regeneration is a partnership between Network Rail and Kier Property formed to attract private investment into the rail network. To support the overall viability assessments Fourway were engaged by Network Rail to identify all cabled infrastructure in the targeted development areas.
---
Silwood Sidings - LV, Lighting and SISS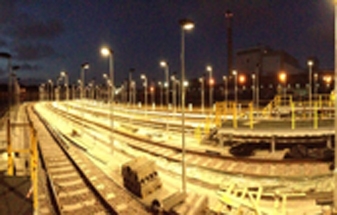 Fourway delivered LV supplies, depot lighting and SISS systems in partnership with T Clarke for this important project. The works increased the capability of the Silwood Sidings site in South East London as an operational railway facility for the stabling of ten 5-car train units.
---
Gravesend Station Remodelling - Telecommunications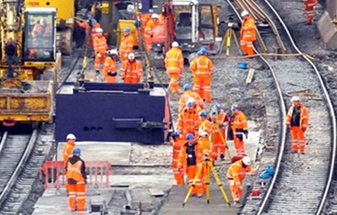 Fourway delivered the telecommunication to the Gravesend Station Remodelling Project. Forming a key partner for the 15-day Christmas blockade we delivered critical modifications across a range of SISS and ops telecomms asset groups.
---