ELECTRIFICATION & PLANT
We cover 750V DC supplies; substations; impedance protection systems; earthing and bonding solutions for both AC & DC scenarios; stray current design; signalling power; HV feeder infrastructure; SCADA and pilot cable control systems; points heating and a range of other fixed plant assets.
Overhead Line
Our team provides OLE design which includes scheme feasibility, outline and detailed design. We design all aspects of overhead line electrification systems including: OLE masts, cantilevers, droppers, insulators, spring droppers, steady arms, knuckles, brackets, section insulators and terminations.
View Electrification & Plant case studies >
Wessex Capacity Enhancement - Waterloo Station & Outlying Areas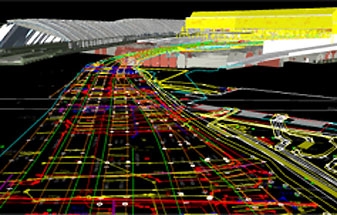 Fourway partnered with Amey to develop a comprehensive picture of existing asset information to support the Capacity Enhancement Programme. Rather than the two organisations retaining their corporate identities to form a rigid, hierarchical relationship we created a single collaborative project organisation. Whilst the bid responsibilities
---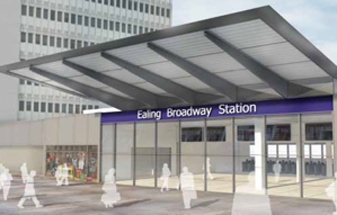 Fourway is providing GRIP 5 engineering for Crossrail West. Appointed by Taylor Woodrow for MEP, SISS and E&P our design team is co-located in a central office forming a collaboration with the construction team, NR engineers, the civil engineering consultant and architect.
---