OVERVIEW
Our Consulting Engineering division provides professional services for telecommunications, building services and associated railway systems.
Our predominant service is design. Through our technical disciplines we aim to deliver the highest possible standard of RIBA or GRIP stages incorporating the principles of CDM, sustainability and whole life cost. Driving down construction cost is always the focus. We innovate and add value at every stage but particularly early on in the project life cycle. Other technical services include strategy & feasibility, design management, technical assurance, product or system evaluation and expert witness.
View Case Studies - Consulting Engineers >
Design
Our construction ethos drives the way we design. We incorporate buildability at every stage from requirement capture to production design. Our construction outputs are well-co-ordinated, safely-buildable information that is right first time.
Our discipline heads lead industry best-practise making sure innovation remains a top priority. We value engineer, incorporate technical advancements, drive sustainability & low carbon, use modular design, adopt product standardisation, maximise build off-site opportunity and use 'lean' principles. We use 3D&BIM as our tool to design collaboratively and increase efficiency. See BIM >
Our knowledge of legacy infrastructure enables us to rapidly understand complex existing conditions and how to change them through the design process. We always ensure our design is based on a thorough understanding of the site condition. We always prefer to undertake our own design surveys. See our surveying capability >
Often working in the multi-discipline environment we team with architects, structural engineers, fire engineers, permanent way engineers, transport planners, environmental consultants to name but a few. We consider how our own designs impact the rest of the built environment.
Our aim is to integrate with the client's overall design team and be a proactive, self-delivering force reducing risk and the need to be managed. We work collaboratively to share ideas and promote better understanding between disciplines. We are natural communicators preferring co-location where possible.
We generally use in-house staff for all our work. If needed we sub-consult fire engineering; signalling design; civils and structural design; architecture; human factors and EMC.
Wessex Capacity Enhancement - Waterloo Station & Outlying Areas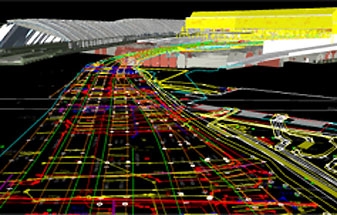 Fourway partnered with Amey to develop a comprehensive picture of existing asset information to support the Capacity Enhancement Programme. Rather than the two organisations retaining their corporate identities to form a rigid, hierarchical relationship we created a single collaborative project organisation. Whilst the bid responsibilities
---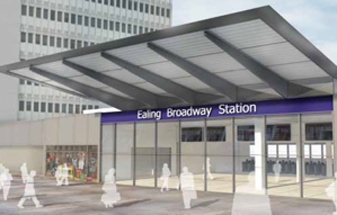 Fourway is providing GRIP 5 engineering for Crossrail West. Appointed by Taylor Woodrow for MEP, SISS and E&P our design team is co-located in a central office forming a collaboration with the construction team, NR engineers, the civil engineering consultant and architect.
---
Euston HS2 Redevelopment - Feasibility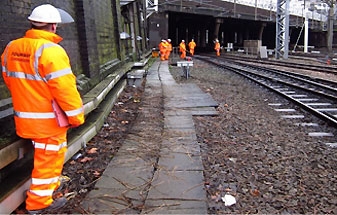 Engaged by Network Rail, Fourway were commissioned to support the feasibility stage of HS2 integration at Euston. Our work considered the impact of various development schemes upon the Station SISS systems and line of route ops telecomms.
---
STAKE Programme - Telecommunications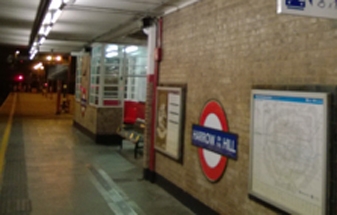 Fourway are a STAKE contractor. This is a 5 year framework for the refurbishment of 70 underground stations. We provide both design and construction services direct to London Underground across a broad range of station assets and systems.
---