TELECOMMUNICATIONS
We are a telecommunications integrator. We develop user requirements into robust design solutions across the spectrum of system technologies. We provide this for both underground and overground environments from complex integration at major stations to large linear systems across entire rail networks.
Technologies we work with include voice, acoustics, video, display, radio, telephony, networking digital and analogue data. We deal with new and old ensuring we can integrate one with the other.
We do not manufacture, supply or endorse specific products or technologies. This allows us to evaluate the market impartially providing the best advice and recommendations to our clients.
We engineer critical and non-critical systems embracing all the complexities of the railway including track access, station operations, staff duties, train operations, track and tunnel clearances, section 12 requirements, security, revenue collection, control of travelling public, passenger perception, listed buildings, station branding and ambience etc
How each system interfaces with another is a key part of our engineering. Often this is a critical risk the client holds. We add value by proactively managing interfaces held by 3rd parties such as asset agencies, other contractors, interfacing project teams, other design disciplines, PFIs etc. We do whatever is required to meet the client's overall objectives.
Wessex Capacity Enhancement - Waterloo Station & Outlying Areas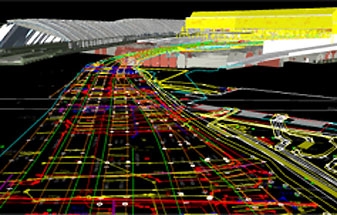 Fourway partnered with Amey to develop a comprehensive picture of existing asset information to support the Capacity Enhancement Programme. Rather than the two organisations retaining their corporate identities to form a rigid, hierarchical relationship we created a single collaborative project organisation. Whilst the bid responsibilities
---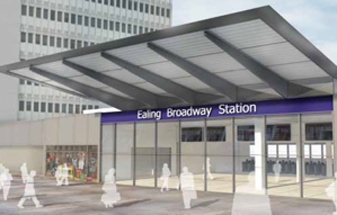 Fourway is providing GRIP 5 engineering for Crossrail West. Appointed by Taylor Woodrow for MEP, SISS and E&P our design team is co-located in a central office forming a collaboration with the construction team, NR engineers, the civil engineering consultant and architect.
---
Euston HS2 Redevelopment - Feasibility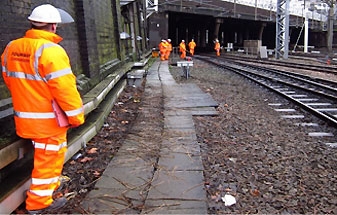 Engaged by Network Rail, Fourway were commissioned to support the feasibility stage of HS2 integration at Euston. Our work considered the impact of various development schemes upon the Station SISS systems and line of route ops telecomms.
---
STAKE Programme - Telecommunications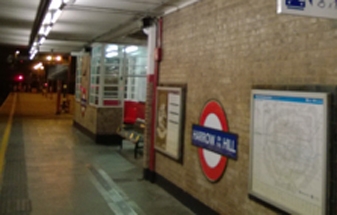 Fourway are a STAKE contractor. This is a 5 year framework for the refurbishment of 70 underground stations. We provide both design and construction services direct to London Underground across a broad range of station assets and systems.
---