Gravesend Station Remodelling - Telecommunications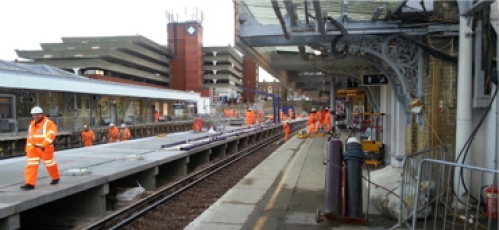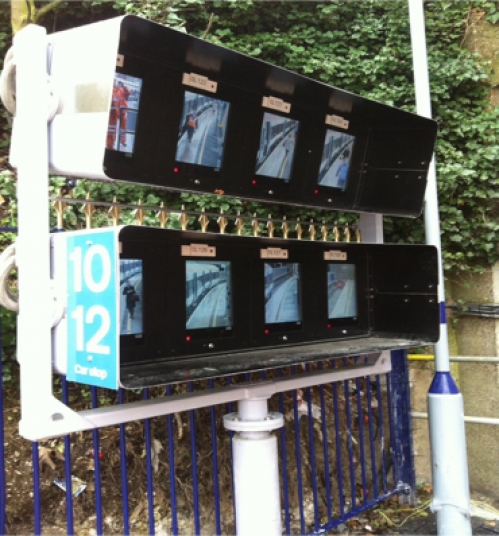 Gravesend Station Remodelling was a multi-million pound project, which formed the final stage of the Kent Train Lengthening Programme.

The project's aim was to unlock capacity improvements in Kent providing more space and seats for passengers critical to the overall passenger satisfaction on one of the busiest commuter routes in and out of London.

The works included building an extra platform at the station to cope with the growth in passenger numbers. In addition the existing two platforms were lengthened to accommodate 12-car trains. Other features included:

• Remodelled the track layout throughout the station
• Constructed a new Island platform and canopy
• Extended existing platforms 1 & 2
• Removed the existing footbridge and water tower base
• Constructed a new Access for All compliant footbridge (an historic item it was saved and sent to the East Kent heritage railway) with lifts serving all platforms
• Modular Control System (MCS incl. TD & SPAD alarms) changes at Ashford IECC
• Solid State interlocking (SSI) changes (NG & NH) interlocking areas
• Cab Secure Radio (CSR), GSM-R and ARS changes to reflect new layout
• Interface with CTRL Route Control Centre System (RCCS) for services to HS1
• Enhanced Station Systems (PA, CCTV, DOO, CISS, etc.)
---
We were appointed by C Spencer to deliver the telecommunications for the project. This was in two parts. Firstly the SISS systems included new PA, CCTV, help points, access control and customer information systems. Secondly the operational telecommunications included FTN cable and equipment relocations, modifications to the SPT system and DOO CCTV system.

All Ops telecoms systems were brought into use under the procedures of our PICOT to ensure compliance with NR hand back into operational service.

The main construction works were delivered over a 15-day blockade between December 22, 2013, and January 6, 2014. The works, which was preceded by an extended design and planning phase involved a huge amount of co-ordination between parties.

DOO CCTV
Through a separate commission we designed, from first principles a new Driver Only Operation CCTV system for the new platform. We modelled platform curvature and the rolling stock to define compliant camera views. The monitor bank design took into account driver ergonomics, sunlight and maintainability. The monitor array was prebuilt and tested in our Cheshunt facility before being installed.