STAKE Programme - Telecommunications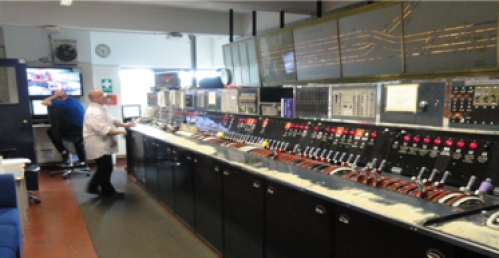 London Underground's STAKE programme is a £330M workstream to make 70 stations fit for the next decade. This will not only mean better, brighter customer journeys, but will also mean less closures for remedial work. This will ensure that customers experience fewer planned or unplanned station closures and will further improve LU's excellent staff and customer safety record and will bear down on operating costs through sound, targeted improvements to maintain station facilities.

Stations benefiting from the work include Embankment, Paddington, Earls Court, South Kensington and Charing Cross.

The STAKE programme adheres to six key principles:
•Engaging with the SME contractors who actually do the work on-site;
•Simplified contract arrangements with LU taking the majority of the risk;
•Giving a long-term commitment to suppliers;
•Having competent and capable resources;
•Creating a 'one team' approach;
•'Production leads, everything else enables'.

The new approach's principle is 'production leads, everything else enables', a shift in focus that has been assisted with LU's adoption of Stuttgart-based DS Consulting's Collaborative Planning methodology, a process to provide trade supervisors with the tools to drive production at the work-face which was successfully used in refurbishing LU's Embankment station.
---
London Underground selected Fourway for its collaborative ethos, design capability and in-house resource. A key factor for LU was all design, procurement, site management, installation, test and commissioning being carried out by in-house Fourway staff. Working at a number of stations and other facilities such as a signal cabins we are undertaking a range of activities including asset stabilisation, control room relocations and station refurbishments.

The programme is very fast track to ensure disruption to the station is kept to a minimum. Each station project involves multiple contractors. Collaboration is crucial and looking at all parties including LU as one team.

This allows us, at the beginning of each station project, to identify savings, efficiencies and innovations that benefit the project as a whole.