Crossrail West - GRIP 5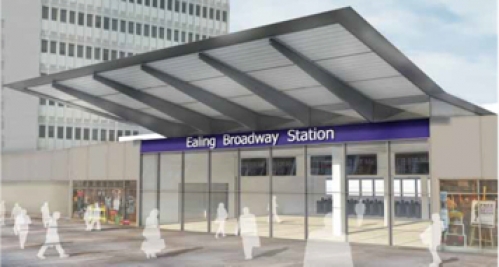 Crossrail West is a current £100M Network Rail project to remodel 14 Great Western Stations from Acton to Maidenhead. The project focuses on the requirements driven by the new Crossrail train service and increased volumes of passengers. Changes typically included platform extensions, new overbridges and new station buildings. The GRIP 5 phase commenced in 2013 planned to complete in 2016.
---
Fourway is providing GRIP 5 engineering for Crossrail West. Appointed by Taylor Woodrow for MEP, SISS and E&P our design team is co-located in a central office forming a collaboration with the construction team, NR engineers, the civil engineering consultant and architect. Designing building services for modern railway stations presented some specific challenges including low energy lighting systems and rain water harvesting systems. We also provided technical assurance for the lift design. Our E&P engineering addressed earthing & bonding in an 25-0-25kV electrification environment, DNO supply upgrades as well as a range of trackside supplying arrangements including junction lighting.

In terms of telecomms we covered all SISS systems including new station management systems. We also designed the migration of control from Swindon First Great Western to Crossrail's Romford operational centre. Our telecoms team also engineered the DOO CCTV to meet the operational requirements of the new Crossrail service.

Throughout the design period we consulted with a wide range of project participants and interfacing schemes. Our design teams delivered in excess of 50 separate form B submissions over a 3 year period. We provided a GRIP 6-8 support role which included addressing construction queries and as-built drawings. We have appointed CREs for each of our disciplines who drive a 'right first time approach' and ensure design products are delivered on time.

BIM
The project operated a range of collaborative information managements systems. Document control, photography, site records and correspondence were handled by 4Projects. Our design environment was Projectwise and 3D Microstation. We shared real time CAD changes with the architects and structural designers through a central BIM model.