Euston HS2 Redevelopment - Feasibility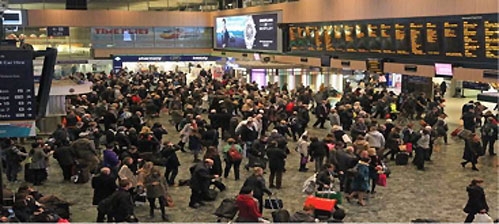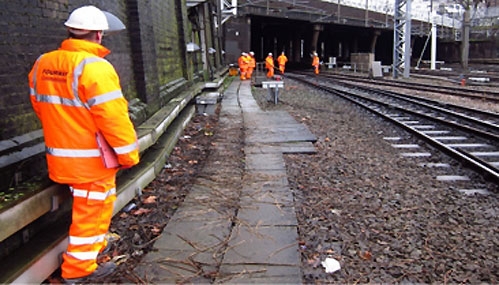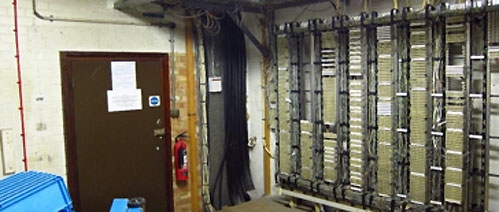 Network Rail are advising HS2 Ltd and the Department for Transport on integrating HS2 with the national rail network, to ensure the best use of the combined capacity on new and existing lines and to keep as many trains running as possible during construction.

Euston Station and the area of route immediately north to Primrose portal, are particularly complex. Key decisions about the best way to redevelop Euston needed to be guided by the constraints due to 50 year old infrastructure and the presence of the London Underground below.
---
Engaged by Network Rail, Fourway were commissioned to support the feasibility stage of HS2 integration at Euston. Our work considered the impact of various alternative development schemes and construction phasing upon the systems at the station and along the line of route.

One particularly important area was the HV power supply and distribution arrangements, where the aim was to open up as much of the station as possible for early construction work while avoiding long lead times for new DNO supplies. Another critical problem was avoiding the numerous ventilation shafts from the underground station below. This and all the other systems were summarised and used to inform the decision tree to find the best construction option and sequence.

For operational and station comms we took this further with a large data acquisition exercise securing record information for all systems throughout the Station and throat area up to the Park Street tunnels. This was supported by a number of site validation exercises including track walks, Loc inspections, equipment room visits etc.

One critical area was the existing Power Signal Box which located within the footprint of the HS2 and due for demolition in Jan 2017. We produced an Approval In Principle design for all operational telecomms in this area addressing migration of live services and removal of redundancy to facilitate demolition of the PSB.

The commission also included forming part of a team to peer review HS2's Euston Station scheme design. Our role was assessing the enabling works consequences. We identified a number of areas where costs could be saved particularly in the way HV infrastructure was impacted.