Victoria Station Upgrade - RIBA C Communications Design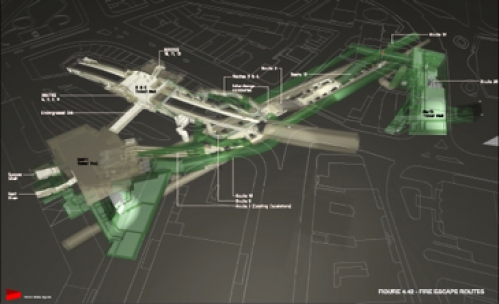 London Underground's £700M Victoria Station Upgrade (VSU) is designed to significantly increase the station's capacity, reduce journey times, improve emergency evacuation and provide step-free access for people with impaired mobility. Features of the project include:
•A new underground North ticket hall at the junction of Bressenden Place and Victoria Street with an entrance at street level
•Larger Victoria line ticket hall (South ticket hall)
•Nine new escalators
•A new interchange tunnel connecting the two ticket halls
•New lifts providing step-free access between street, ticket hall and Victoria line platform levels
•New lifts providing interchange between the Victoria line and District and Circle lines platforms
•Improved access and new lifts between the National Rail and Tube platforms
---
Fourway supported multi-discipline designer Scott Wilson (now URS) to help deliver design to RIBA C for the redevelopment project. Our brief was to provide the Communications discipline as a seamlessly integrated element of our client's organisation which was undertaking all aspects of transport planning and engineering for the scheme.

We covered system design for public address, CCTV, help points, train information systems, radio etc. An important part of our work was undertaking the acoustic modelling for the project. We also co-ordinated the provision of PFI designers such as Connect and Prestige. We also designed all equipment rooms and worked with architects and human factors specialists to design the station operations room.

An important element of the commission was design co-ordination with other disciplines. Meeting project deadlines for submission of critical documents such as CDSs could only be achieved by a close working arrangement where we were free to directly co-ordinate as required. To assist this process we located our team in the client's main design office. We used a shared CAD modelling and all other project documents over Projectwise. Mirroring our client's internal disciplines we scheduled our own co-ordination meetings, organised consultations with LU and reported progress against earned value trackers.