Farringdon Station Redevelopment - Interim Station Facilities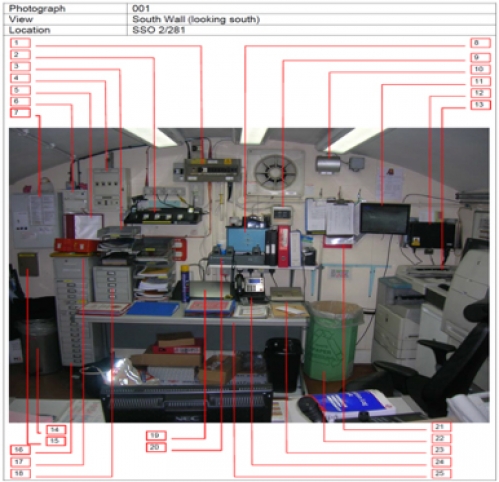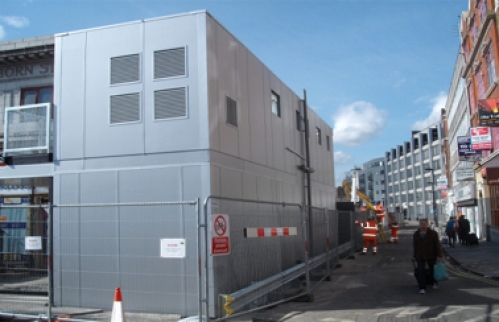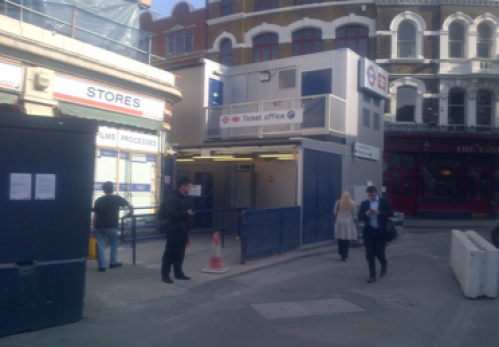 An integral part of the Thameslink Programme, a £250m project to remodel Farringdon Station enabling it to accept 12 car trains. The major elements of construction included replacement of an existing interchange bridge; closure of the national rail Moorgate branch; demolition of Turmill Street station buildings, Cowcross Street bridge, LU P-way buildings and Cardinal Tower; construction of new Turnmill Street ticket hall and basement room complex; construction of new NR integrated ticket hall; construction of national rail platform extensions; construction of a new 11kV transformer room including feeder cables from Moorgate substation; construction of replacement Cowcross Street Bridge; refurbishment of the LU station building including concourse extension, modernised secure suite and new combined control room.
Key project requirements:
• Combined NR & LU project governance
• Station to remain operational throughout the 4 year construction programme
• Grade II Listed
• Project completion date determined by Thameslink key output 01 (December 2011) introduction of 12 car trains.
---
Fourway managed the design and delivery of a £2M interim LU station facility required for the Farringdon TLP project. This included a station control room, SCR, secure suite and staff accommodation. Our earliest involvement was working with LU and the construction team to develop the design scope and brief. We managed a mini-competition in accordance with NR governance to select the design organisations. Once designers were appointed we lead the scheme development through a series of optioneering workshops. A particular constraint was maintaining a safe environment for staff to operate the station within a complex ever-changing construction environment. To make the best decision we needed to understand in depth the construction lifecycle. We managed the multi-discipline design including management of approval process and design interfaces with 3rd party designs and main construction works designs. We managed the design budget and the design consultant's account and provided period reports to NR throughout the process. We co-ordinated stakeholder involvement including asset owners, LBI, Utility companies, LU station staff and PFI such as Connect, Prestige, Powerlink, LUIM etc. We coordinated the requirements of all services including mechanical, electrical, PH, comms, fire, AFC/POMS.

A compliant design was produced using NR governance processes: GRIP stages and form A and B submission. However as the assets were owned by LU and their standards also applied requiring CDS, compliance submission and two concessions. Fourway applied very close management to ensure the dual-governance requirements were met and the process stayed on programme.

Two building designs were developed: one interim control room located within the station confines and a two-storey external building housing the secure suite and staff accommodation. Other facets of the design included: DDA requirements; Fire strategy, Pedflow and human factors; Structural assessments for Turnmill street and the LU concourse; Highways and urban realm including traffic protection barrier design; Utility diversions; Steelwork design; Building services design; Asset relocation plan

For the migration phase full inventories of existing assets were established to enable robust relocation planning. This meant tracking nearly 500 individual items. Each had a photo-ID, an existing and a new location marked on drawing, an asset owner and a person assigned for its relocation. The units were constructed off-site. Fourway staff undertook regular audits to ensure the design requirements were met. Once on site they were fitted out over a 4 month period. Staff and asset migrations occurred over two week end station closures. Delivery of the external units required a road closure.