Pudding Mill Lane DLR Station - Telecommunications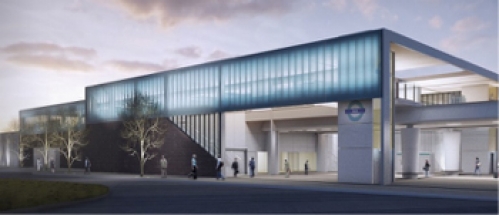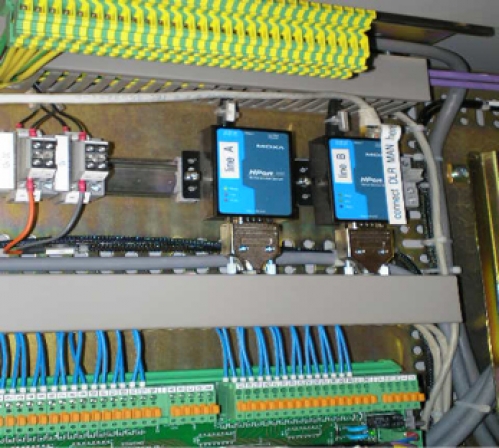 An £87m project comprising the construction of a tunnel portal and a new elevated Docklands Light Railway station at Pudding Mill Lane, plus associated structures bringing the subterranean railway into the above ground existing rail network. The project also links new Crossrail tunnels to the existing Network Rail infrastructure.

The station, along with 'double-tracked' rails linking it to the wider DLR network, boosted capacity to enable the railway to carry an extra 1,100 passengers per hour and deliver improved service reliability on the increasingly popular route between Stratford and Poplar. The opening of this station in Easter 2014 enabled an old DLR station to be decommissioned and removed to make way for the new Crossrail tracks.
---
Contracted to deliver the telecommunications, Fourway separated the project into two elements: Firstly the design and installation of new systems for the fit out the new DLR station and secondly the design and migration of existing control systems from the old Pudding Mill Lane Station to the new. In order to establish connectivity between the DLR control room at Poplar and the new station it was necessary to replace critical line-of-route infrastructure between the adjacent station of Stratford and Bow Church Station.

In terms of the station systems we designed, supplied, installed and commissioned CCTV, public address, customer information, passenger help points, UHF radio, ticket vending systems, automatic passenger counting, new digital infrastructure, access control, intruder detection, SCADA monitoring, access control and intruder detection.

Connection with the DLR control room at Poplar required us to re-establish the OTN network through the new sections of track into the new Pudding Mill Lane Station. For this we designed an entirely new fibre link for that section of the DLR. We installed and spliced approximately 6km of fibre cable into trackside troughing terminating it within the new station. This carried the main DLR signalling, control and SCADA circuits. We carried out all the required reconfiguration at Stratford and Bow Church Stations as well as the head end at Poplar control room. We engaged incumbent maintainers to carry out the final connections and to test their systems. We planned migration of control circuits to occur simultaneously with the new station opening (and the old one closing) during a major blockade over Easter 2014.

Throughout the process we co-ordinated all the operational considerations through consultation with maintainers, Crossrail, DLR, the main contractor - Morgan Sindall, designer MPS and our client Balfour Beatty. The new station went into operational service on the agreed date without any unplanned disruption to the service.

SCADA
We provided the detailed design for all the remote SCADA connections located at Pudding Mill Lane Station. This included remote station comms, ventilation systems, ticket vending machines, access control etc. We migrated these onto the existing SCADA system and employed the maintainer to modify head end system.